CHUAN CHUAN METAL VALVES CO., LTD.

Profile
Chuan Chuan Metal Valves Co., Ltd.
Address: No. 10, Kejia Road, Douliu City, Yun-Lin Hsien, Taiwan
Plant Land Area: 13,860 m²
Plant Building Area: 15,180 m²
Our Goal: Integrity, Innovation, Quality, Experts
Major Products: Knife Gate Valves, Y Type 3 Way Diverter Valves, Y Type Globe Valves, Globe Valves, Gate Valves, Swing Check Valves, Piston Check Valves, Wafer Type Check Valves, Y Strainer, Ball Valves, Jacket Valves, Dual Plate Check Valves, Flush Bottom Tank Valves
Applicable Industries: Power, Petrochemical, Refinery, Pulp & Paper, Food & Beverages, Pharmaceutical, Semi-conductor, Water Treatment
Materials: Cast Iron, Carbon Steel, Stainless Steel, Alloy Steel
Applied Standard and Class Rating: ANSI 150#~300#, JIS 5K~20K, DIN PN10~PN40
Employees: 30 persons
Tel: +886-5-5511399
Fax: +886-5-5511277
Web Site: https://www.valve-chuanchuan.com/
E-mail Address: vcc@valve-chuanchuan.com
Milestones
1999:

Chuan Chuan Metal Valves Co., Ltd. established

2000:

ISO 9001 certified

2000:

Awarded an OEM contract from famous Japanese valve factory

2003:

Signed Blanket Orders with Formosa Plastics Group

2006:

Awarded an OEM contract under the mark of famous valves company in Japan

2006:

API 6D certified (License Number: 6D-0677) 2007: Awarded an OEM contract from US manufacturer for ball valves and check valves

2008:

Awarded an OEM contract from Japanese manufacturer

2009:

Passed the VOC testing requirements 500 PPM by MIRDC for Gate valves and Globe valves

2010:

Awarded an OEM contract for knife gate valves in USA

2012:

Passed VOC testing requirements 100 PPM by MIRDC for gate valves and Globe valves

2015:

Douliu factory established

2015:

CRN certified

2015:

PED certified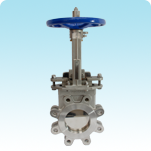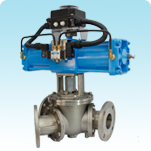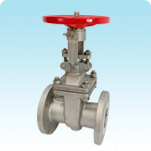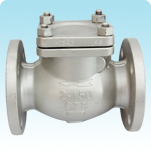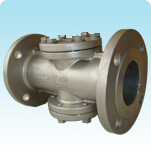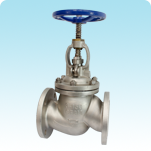 Products
CHUAN CHUAN is the leading manufacture of knife gate valve and has supplied more than 35 countries around the world, U.S.A., Europe, Japan and Oceania, etc.
Product Category :
Knife Gate Valves
Y Type 3 way Diverter Valves
Gate Valves
Globe Valves
Check Valves
Others
Combining resources from different areas to create infinite possibility is the ultimate goal for CHUAN CHUAN.